National Transport Research Awards
October 26
Cargo Hall, 39 S Wharf Promenade, South Wharf, Victoria 3006
Time: 06.30PM (Arrival)
Dress Code: Business Attire
Proudly sponsored by the National Heavy Vehicle Regulator


The National Heavy Vehicle Regulator (NHVR) is Australia's national regulator for heavy vehicles.
NHVR's improve the safety, productivity and efficiency of the heavy vehicle industry.
Celebrating research excellence
Join us for a spectacular evening where we will pay tribute to the stars of our roads and transport industry, and road research excellence on both a national and global platform.
The National Transport Research Organisation's ambitious mission is to 'shape our transport future'. Join us as we recognise and celebrate everything that is happening in our industry, today.
Standard
$275
Reserve your seat for the transport industry's night of nights – the NTRO Gala Dinner and National Transport Research Awards.
Recommended
NTRO Dinner
$2000
All features of standard ticket
Bring together your own table – from your organisation or from around the industry – and enjoy the NTRO Gala Dinner and National Transport Research Awards among colleagues and friends.
The Awards
Winning a National Transport Research (NTR) Award reflects talent across the transport industry and leadership in shaping our transport future.
Researchers, practitioners and their partners are warmly invited to celebrate nominated industry colleagues in five different categories: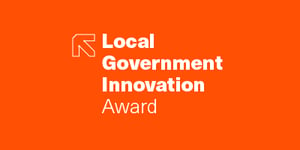 Local Government Innovation Award
Local Government is critical to driving innovation in our transport systems.
Councils often exercise the ability to make a real difference to their residents by trialing innovations such as new ways of accommodating active travel, new ways of encouraging micro-mobility, promoting 'place' to complement 'movement', or simply trialing new materials in transport infrastructure.
This award is made to an Australian or New Zealand Local Government Council (or group of Councils) and their employees who have implemented an innovative practice or design that relates to transportation and in so doing provided benefits to ratepayers and other stakeholders.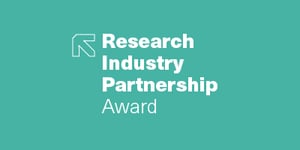 Research Industry Partnership Award
Partnerships between research entities and industry are strongly promoted by government, private sector and academia as a means of driving innovation in a range of fields.
This prize is awarded to partnerships comprising at least one Australian or New Zealand research entity and at least one Industry Partner whose research, development and implementation support activities have made a significant improvement to operational quality and/or cost of transportation operations or transport infrastructure and in so doing achieved considerable impact for the community. The impact for this award may include social, economic, political, technological, legal or environmental factors.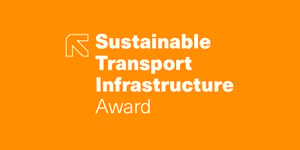 Sustainable Transport Infrastructure Award
Transport operations – whether micro-mobility, public transport or freight of any size – require infrastructure. This may be intermodal infrastructure for passengers or freight, bicycle stations/precincts, foot or cycle paths, rail or road links or a precinct encompassing several of these or other transportation elements. This award is made to any organisation or group of organisations that has implemented innovative, science-based practice to improve the sustainability of elements of Australia's and/or New Zealand's transportation infrastructure. These organisations can be from any sector – public, private or academic. For the purposes of this award, sustainability can be interpreted in its broadest sense; environmental, economic, social (including safety and security) or any combination thereof.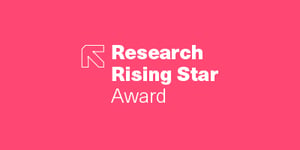 Research Rising Star Award
Training of researchers is essential to ensure sustainability of our problem-solving capabilities. Because transportation has so many touchpoints with society, we need to be training experts in a broad range of disciplines – including but not limited to engineering, science, design, business, economics and the humanities. This award is made to an Australia or New Zealand-based researcher under 35 years of age, who has made significant progress in tackling a transportation-related problem in the previous 12 months as part of their research activities. Nominees must be able to identify – when they are part of a research team – their specific contribution in the progress made. Nominees must be under 35 years of age on 31 December 2022. Nominees can self-nominate

Lifetime Contribution Award
This award is presented in recognition of an individual's outstanding leadership and contribution to the Australian and New Zealand land transportation sector over 25 years or more, based on an enduring track record of research, development and implementation activities.
This award recognises an individual who has:
• An established history of rigorous first principles and applied research
• A track record of creating implementable outcomes from their research
• Undertaken extensive knowledge transfer, training and education activities related to their work
• A track record of developing and mentoring younger professionals in their field
In doing all of the above this nominee has:
• Made a lasting and distinguished contribution to industry practice
• Exhibited leadership and provided inspiration to others in the industry
• Been a strong ambassador for Australasia in international circles
As such, they are stand-out inspirational figures for current and next generation research and development professionals.
Want to know more?
Contact us.